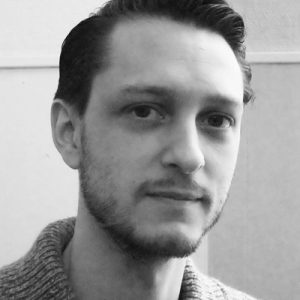 A cigarette is pushed up from a row of its peers and fed resolutely into the cigarette holder. Another flexible metal arm swings into place and lights it. The piston ensures that the cigarette is "smoked" and the remaining butt and residue ash is swept off the ramp and onto the floor. Anyone who has ever seen Kristoffer Myskja's Smoking Machine will never forget it.
Ideas are formed and new sculptures are created, but it takes time to realize ingenious technical mechanisms and solve problems along the way before an artwork finally works as intended. When the artist actually creates every component himself, down to the smallest screw, time in itself becomes a significant factor in the artistic process.
For Kristoffer Myskja, who began his artistic career as a painter but who from childhood was fascinated by mechanical devices, it was liberating to discover artists such as Jean Tinguely, Gruppo T and Arthur Ganson. Myskja has showed his kinetic sculptures in numerous exhibitions in Norway and abroad, including Ikon Gallery in Birmingham, Malmö Konsthall, and most recently Museum Tinguely in Basel, Switzerland.The machine tools that Myskja uses to create his art are highly analogue. Almost no manual machine tools are produced anymore, so the equipment in his studio dates from the 1950s and 1960s, including the lathe from Switzerland and milling machine from Germany. A machine is by definition designed to lighten our workload, but at the same time it has some kind of addictive influence on us. Understanding the inner workings of a car engine or a computer becomes more difficult as the encapsulated products are developed using increasingly sophisticated solutions. The open form that Myskja seeks to give all his sculptures stands in contrast to the technology that surrounds us. Nothing should be concealed or superfluous; but it should entail a rational, functional approach to the object. The product is its pure function, yet at the same time it represents a play on the concept of machine. The repetitive and consuming act is the machine's inevitable fate. Kristoffer Myskja does not want the conceptual to dominate. The value of the artwork must lie in the physical, kinetic expression, and in our experience of it.
Text: Grethe Hald
Translation: Glen Farley